SYNART is a Belgian collective of young artists from different artistic disciplines. Celebrating opera as a living art form, Benjamien Lycke (composer), Mien Bogaert (librettist and stage director), Jason Slabbynck (architect), Talitha De Decker (choreographer) and others are working together in ever-changing constellations. We aim to broaden the appeal of opera by making new music theatre productions, telling important and transformative stories about our society.
Benjamien Lycke
Composition

Benjamien Lycke is a Belgium/London based composer. His work includes many different styles and projects, ranging from soundtracks and arrangements for short films, commercials and games, over contemporary classical concert music to full-length musicals/operas. Recent and future engagements include writing for The Flemish Symphonic Orchestra, The Flemish National Classical Radio (Klara), Concertgebouw Brugge and The Chamber Players. His music has been played all over the world from Europe to the USA and Japan. He studied with David Anne and obtained both his Bachelor and Master in Music Composition at the Royal Conservatory of Ghent (Belgium) with Lucien Posman. As graduation project he wrote, composed and produced the opera ACUBENS which was broadcasted on Belgian national television (VRT). In London he graduated as a postgraduate scholar in Composing for Screen at The Royal College of Music with Joseph Horovitz, Francis Shaw and Simon Holt. His most recent music theatre projects are MONU (a multimedia requiem of war, performed at Concertgebouw Brugge), PUCK (a Shakespeare-based opera, performed at the Amaryllis Fleming Concert Hall London, in collaboration with the American composer Mahlon Berv), STREAM OF CONSCIOUSNESS, SEA OF BLOOD (a Dostoyevsky based short opera, performed at Britten Theatre London, directed by Bill Bankes-Jones, in collaboration with Tête-à-Tête) and CYCLOPS (an opera about the refugee crisis, performed in collaboration with the Hochschule für Musik und Theater Hamburg).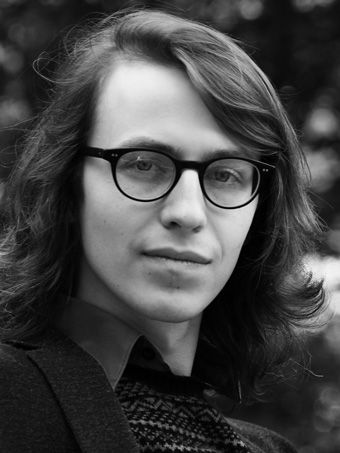 Mien Bogaert
Libretto and Stage Direction

After graduating art, music and theatre sciences at Ghent University, Mien Bogaert started studying stage direction for opera at the Hochschule für Musik und Theater Hamburg. Recent study projects in Hamburg were his staging of Die sieben Todsünden (a satirical ballet chanté by Kurt Weill and Bertolt Brecht) and the creation of CYCLOPS (a contemporary opera about the refugee crisis, written in collaboration with the Belgian composer Benjamien Lycke). He assisted in several productions, among them Die Zauberflöte, Pelléas et Mélisande and Der Kaiser von Atlantis, attended master classes with Willy Decker, Achim Freyer and Hans-Thies Lehmann and did an internship at the dramaturgy department of the Flemish opera house as well as at the Brussels opera house La Monnaie (Macbeth staged by Olivier Fredj). In 2013 he was one of the founders of the Belgian opera collective SYNART. His collaboration with Benjamien Lycke resulted in numerous productions, among them the multimedia requiem of war MONU (Concert Hall Bruges, Belgium), the short opera PUCK (Amaryllis Fleming Concert Hall London), the Dostoyevsky based opera scene Stream of consciousness, sea of blood (Britten Theatre London) and CYCLOPS (HfMT Hamburg). Commissioned by Il Fondamento and the music conservatories of Amsterdam, Brussels and Ghent, he staged Vier Heuvels: liefde in tijden van oorlog, four newly written short operas for baroque orchestra, performed in Amsterdam, Brussels and Ghent. He also staged Amore: tre storie (a semi staged concert of italian opera arias) with singing students of the Lemmensinstituut Leuven and continued this collaboration with a performance of Pergolesi's La serva padrona. Another Italian project was his stage direction of Monteverdi's L'incoronazione di Poppea at the Opera Stabile Hamburg (side stage of the Hamburger Staatsoper). He recently received a grant from Akademie Musiktheater heute, the academy of the Deutsche Bank Foundation.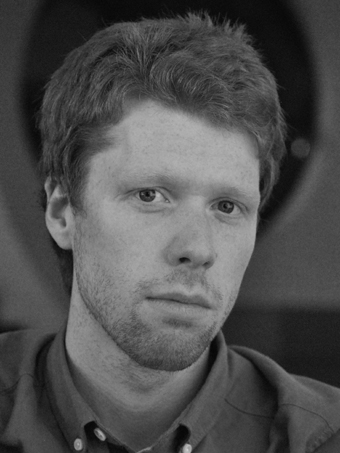 Jason Slabbynck
Architecture

Jason Slabbynck (°1989, Bruges) graduated in 2012 as Master of Science in Architecture at 'Sint-Lucas' in Ghent. The urge to be creative lured him quickly toward his artistic training. During his high school years he studied Sculptural an Architectural education at the 'Technisch Instituut Heilige Familie' in Bruges. Since 2013 he has been working as an architect at the internationally renowned architecture firm MVRDV in Rotterdam where he worked on projects like the new collection building for the Museum Boijmans van Beuningen. But his field of interest reaches much further than just architecture per se. Several collective projects already brought interesting results. With his former band MAZE, he curated an exhibition in the 'Entrepot' in Bruges. The chamber opera ACUBENS by Benjamien Lycke, for which he designed the decor, visuals and entire graphic style, was a great success and has been broadcasted on national television. His proposal for an architectural pavilion was featured at one of the exhibitions taking place in the context of the art triennial Beaufort – Beyond Borders. All of his projects are strongly influenced by architecture but do not hang on to a particular scale or effect. With each new project, the study on this scale or effect is an essential part of the creative process.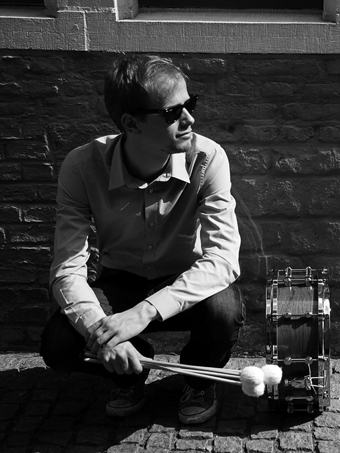 Simon Decraene
Organisation and Percussion