SYNART is a Belgian collective of several young artists with different backgrounds, founded in 2014. Working together in ever-changing constellations Benjamien Lycke (composer), Mien Bogaert (librettist and stage director), Jason Slabbynck (architect), Talitha De Decker (choreographer) and others are telling important and transformative stories that are readable to a broad public.
Our music, our theatre, our architecture and our dance are highly independent entities, but sometimes come together in daring opera creations that reflect the different problems Europe is facing right now. MONU, our first production, was a multimedia requiem of war that investigated the origins of the European Union. Our most recent production, CYCLOPS, contemplates some disturbing aspects of the European refugee crisis.
Benjamien Lycke
composition

Benjamien Lycke is a Belgium/London based composer. His work includes many different styles and projects, ranging from soundtracks and arrangements for short films, commercials and games, over contemporary classical concert music to full-length musicals/operas. Recent and future engagements include writing for The Flemish Symphonic Orchestra, The Flemish National Classical Radio (Klara), Concertgebouw Brugge and The Chamber Players. His music has been played all over the world from Europe to the USA and Japan. He studied with David Anne and obtained both his Bachelor and Master in Music Composition at the Royal Conservatory of Ghent (Belgium) with Lucien Posman. As graduation project he wrote, composed and produced the opera ACUBENS which was broadcasted on Belgian national television (VRT). In London he graduated as a postgraduate scholar in Composing for Screen at The Royal College of Music with Joseph Horovitz, Francis Shaw and Simon Holt. His most recent music theatre projects are MONU (a multimedia requiem of war, performed at Concertgebouw Brugge), PUCK (a Shakespeare-based opera, performed at the Amaryllis Fleming Concert Hall London, in collaboration with the American composer Mahlon Berv), STREAM OF CONSCIOUSNESS, SEA OF BLOOD (a Dostoyevsky based short opera, performed at Britten Theatre London, directed by Bill Bankes-Jones, in collaboration with Tête-à-Tête) and CYCLOPS (an opera about the refugee crisis, performed in collaboration with the Hochschule für Musik und Theater Hamburg).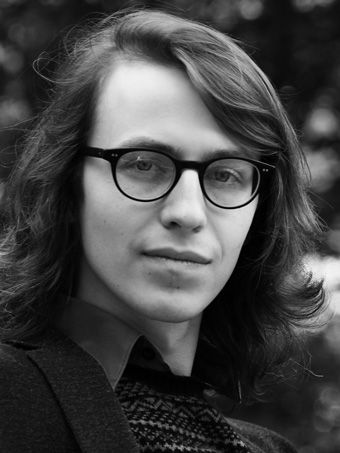 Mien Bogaert
libretto and stage direction

After graduating art, music and theatre sciences at Ghent University, Mien Bogaert studied stage direction for opera at the Hochschule für Musik und Theater Hamburg. Among his study projects in Hamburg were a staging of Kurt Weill's and Bertolt Brecht's satirical ballet chanté Die sieben Todsünden; the writing of the opera CYCLOPS in collaboration with Belgian composer Benjamien Lycke; a staging of Monteverdi's L'incoronazione di Poppea at the Hamburger Staatsoper and a staging of Tchaikovsky's Eugen Onegin (his well-received graduation project). In all this staging, he was also responsible for the set design. Mien Bogaert is co-founder of the Belgian artist collective SYNART and is part of Akademie Muziektheater heute, the academy of the Deutsche Bank foundation. He now works as a dramaturge for Klarafestival Brussels and combines this part time job with his freelance activities as an all-round music theatre artist (stage direction, text and set design). Recent productions of him are MONU (Concertgebouw Brugge), Vier Heuvels (Muziekgebouw aan 't IJ Amsterdam), PUCK (Royal College of Music London), FLANDRIA (muziektheater LOD) and La serva padrona/L'artigiano gentiluomo (touring production in Belgium).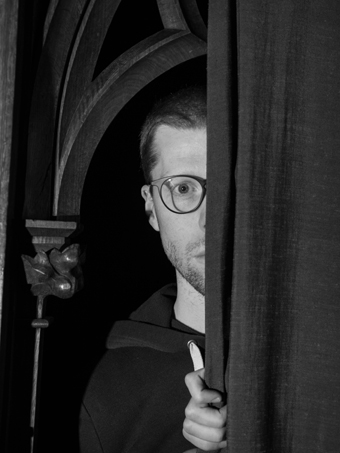 Jason Slabbynck
architecture

After graduating architecture school at Sint-Lucas Ghent in 2012 with a Master of Science, Jason Slabbynck moved to Rotterdam (NL) to work for the global operating architecture and urbanism practice MVRDV. In this office, he participated in the design of the new collection building for the Museum Boijmans van Beuningen. Since 2017, Jason Slabbynck works at the architectural office Dertien12 in Bruges (BE), where he – among other things – collaborated with the South Korean office OBBA (Office Beyond Boundaries Architecture) for the creation of The Floating Island for the Bruges Triennial 2018. Jason Slabbynck also goes beyond traditional architecture. Several collaborations with composers, choreographers, visual artists and stage directions resulted in some highly successful cross-over projects. He designed the set for the multimedia requiem of war MONU, organized by the artist collective SYNART (which he co-founded) and was responsible for a large video installation that was used as a backdrop for the choreography. He also designed the set of the opera creation Acubens (in collaboration with the composer Benjamien Lycke) and of the dance performance Tinkling I (in collaboration with the choreographer Talitha De Decker, on tour in Belgium and the Netherlands right now). His latest project was The Liquid Wall, a movable pavilion that he designed and built as part of the Bruges Triennial 2018 which was shown in several places in and around the center of Bruges.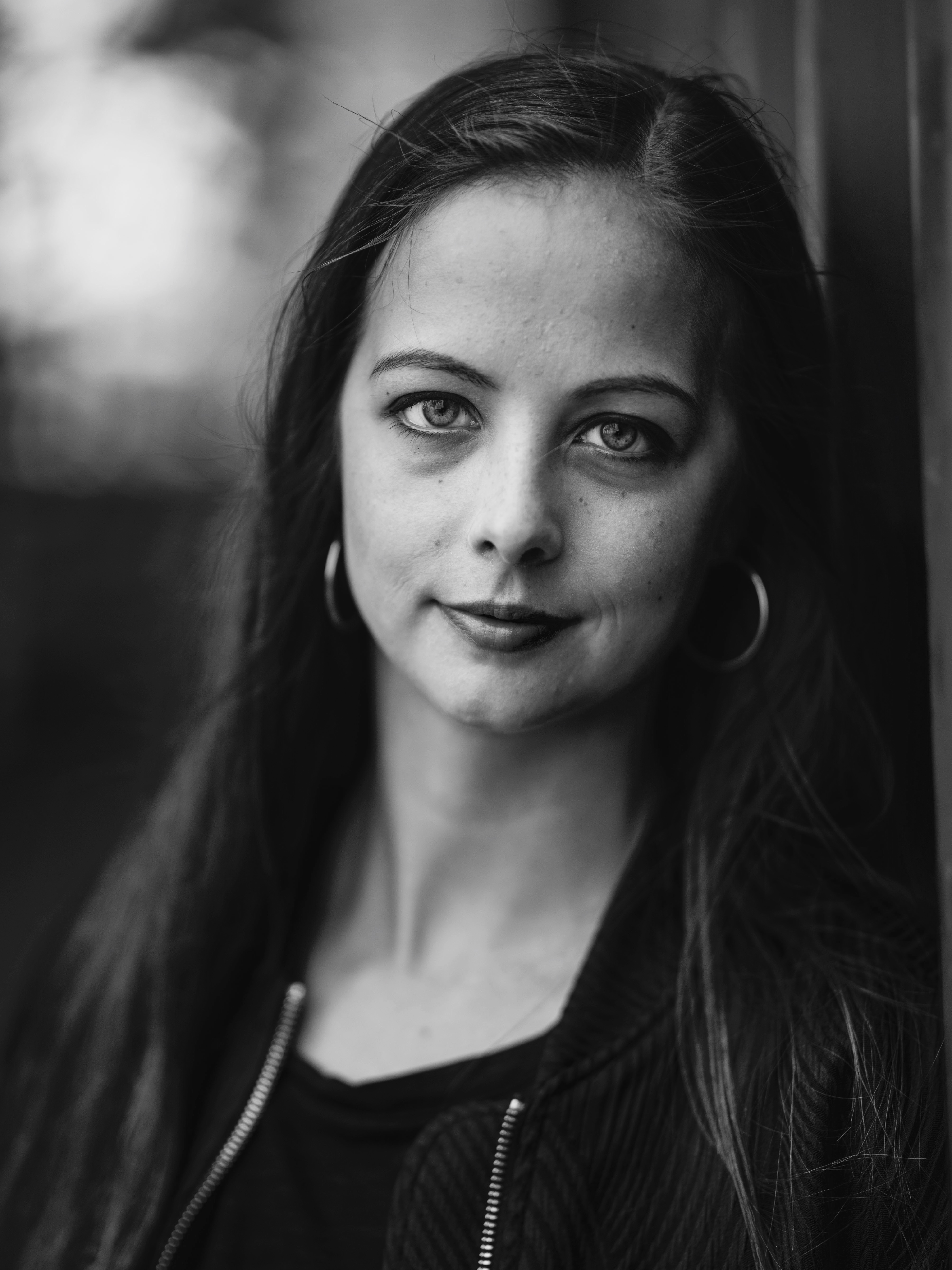 Talitha De Decker
choreography

In 2014, Talitha De Decker graduated choreography at Fontys Hogeschoolvoor de Kunsten Tilburg. Her graduation show SNAP, coached by Jan Martes, was selected for Theater aan Zee. In collaboration with Benjamien Lycke and Mien Bogaert, she made choreographies for the multimedia requiem of war MONU (2015, Concertgebouw Brugge) and the short opera PUCK (2016, Roya College of Music London). Her dance show Tinkling I toured Flanders and the Netherlands and was also invited to Operadagen Rotterdam. Commissioned by fABULEUS, she made the dance show SNAP XL with 15 young dancers which toured Belgium, the Netherlands and Denmark with over 50 performances. Talitha De Decker also works as a dancer (for The Retronettes, Strange People, Criaturas and Theater Tol) with performances in Belgium and abroad. In 2010, she founded her own dance school in Eeklo, Belgium. Dance school Movimento now has six different locations (including one in the Netherlands) and counts more than 400 students.